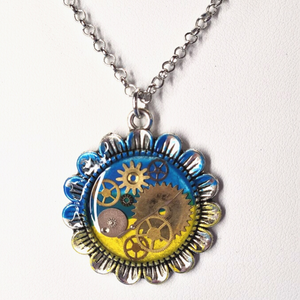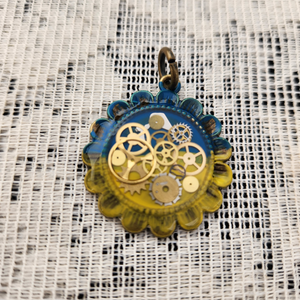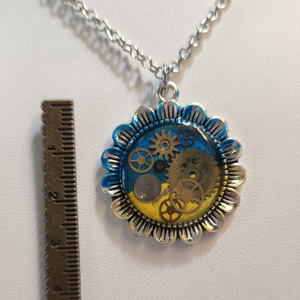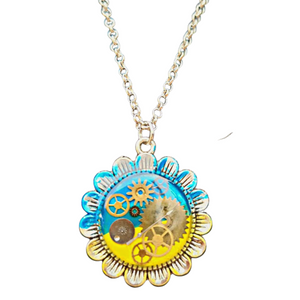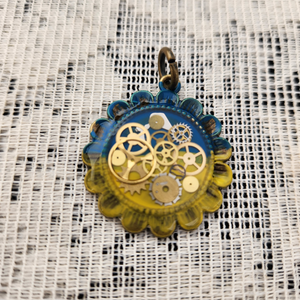 Ukrainian Sunflower Pendant
This sunflower pendant is handpainted with the colors of the flag of Ukraine. Each antique watch part is placed into the tray and then covered with crystal clear resin.
You can help support Ukrain by purchasing this as ALL money will be sent to help support Ukraine.
The pendant is approximately 30mm. 
Available with an Antique Bronze or Antique Silver Finish. A matching chain will be included, your choice of 24" or 30".
Feel confident shopping with Barnyard Steamworks. All pieces are hand created by Laura and include a Lifetime Guarantee for repair or replacement if unrepairable.