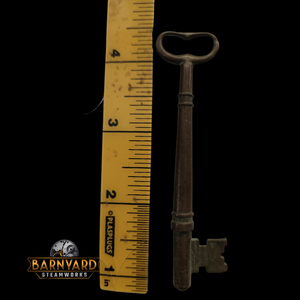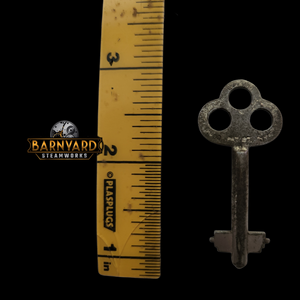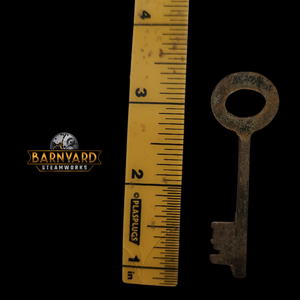 Skeleton Key Dragonfly
Every skeleton key dragonfly has its own personality. 
You choose the size of dragonfly you want. The keys are approximately 2.5", 3", 3.5", 4", & 5". The wings are created in proportion to the key chosen. The wings are wire and filled with authentic antique watch gears from watches 90+ years old. I can email you a photo of your Skeleton Key Dragonfly before shipping if desired.
The photos are for reference only, your Skeleton Key Dragonfly will be created special just for you.
Please allow 7-10 days extra for this to be hand-crafted.
***I strive to give you high-quality handmade jewelry. All pieces come with a lifetime guarantee - if you are unhappy with a jewelry item purchased from Barnyard Steamworks you may return it to be repaired (if unrepairable I will create a new piece for you as close to the original as I can).  I want you to always be in love with your jewelry from me.
Your piece will arrive in a brand black gift box in an organza bag. Ready for gifting if it's not for you!
Shipping is $5.00 per order (not per item).