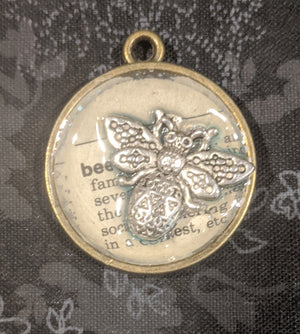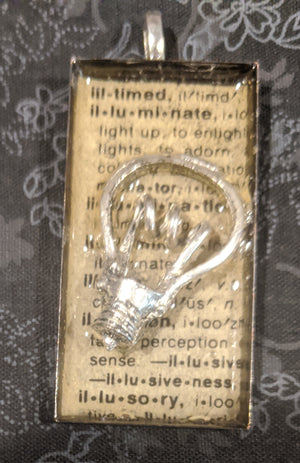 Dictionary Page Pendants
What word would you want in your pendant?
These pendants are created from old dictionary pages. I have several dictionaries from the early 1900's & 1950-1980. Pictures are examples of pendants I have made.

Pendant is 25mm and will come with the word of your choice along with part of the definition (what I can fit onto the 25mm). I will also try to find a charm to go with your word if you choose. A 24" matching chain will accompany your pendant. Please choose what color you want your chain and pendant to be.
The dictionary page is covered with crystal clear resin and the charm is then placed on the resin. The charm may or may not be covered in resin depending on the thickness.
All pieces created by Laura come with a lifetime guarantee. Your piece will be replace if not repairable.   I want you to always be in love with your jewelry from me.
Your piece will arrive in a black gift box.   Ready for gifting if it's not for you!